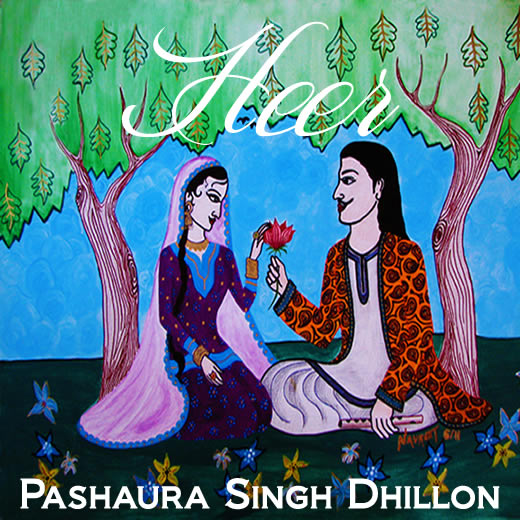 This year for Father's Day, I received a very nice joint gift. My daughter, Navreet Kaur Dhillon, is a physician in the Bay Area, and also a very talented artist. My son, Navdeep Singh Dhillon, is a Creative Writing/English Literature lecturer in New York City.
Both my son and daughter collaborated via phone and internet from East and West Coast to create a CD cover for "Heer," an album I didn't even know I was making! I had recorded one track giving my own interpretation to Waris Shah's epic poem, and uploaded it to FaceBook after several people requested me. Many have since asked me to sing some more tracks, which I had said I would do in my own time. Now, it looks like I better get moving!
Below is my daughter's original drawing: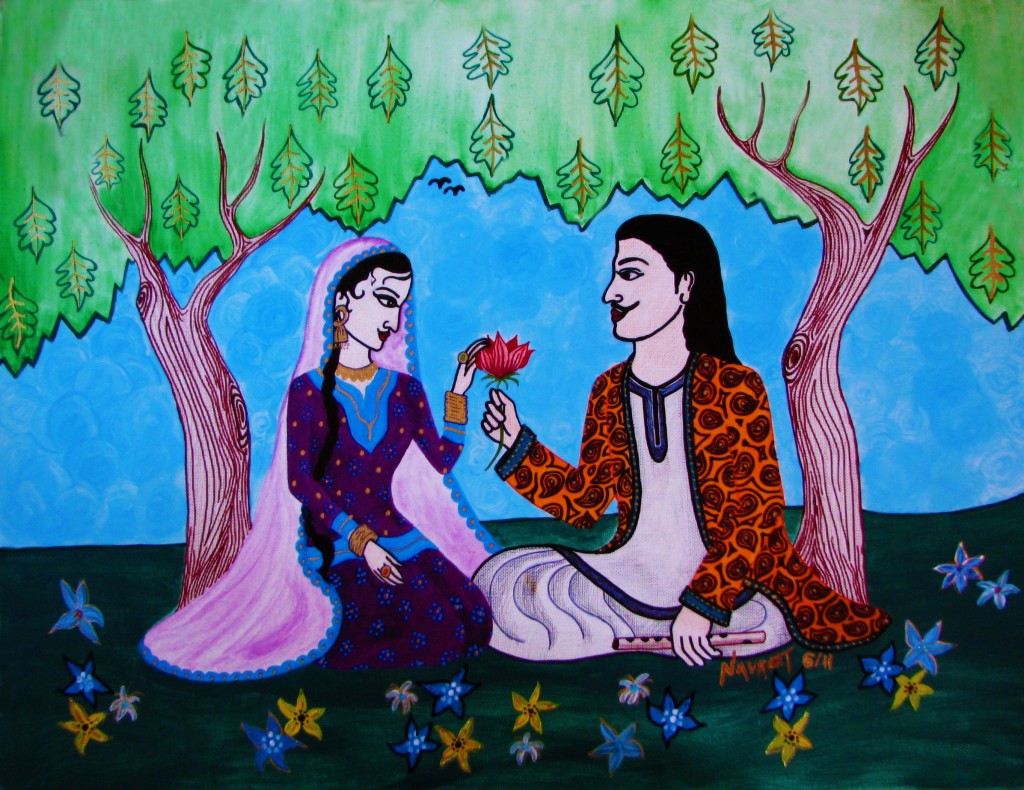 Have a listen to this CD, which currently only has one track, but there will more soon! Let me know what you think!
While you wait for "Heer" to be completed, check out my e-books, available in Punjabi (both Gurmukhi and Shahmukhi scripts). You can also download/listen to completed digital albums/CDs at www.pashaurasinghdhillon.com/audiodownloads