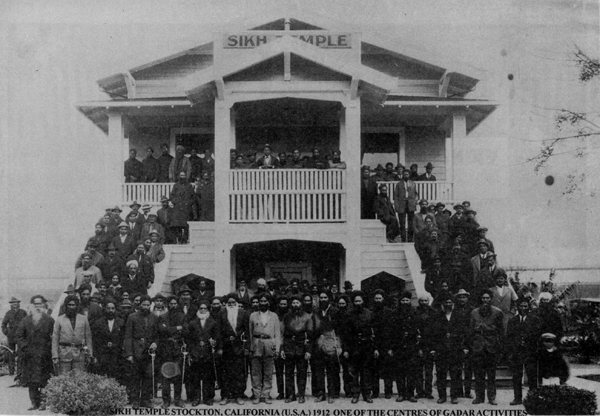 History repeats itself we often hear. What was witnessed here in North America during Manpreet Singh Badal's recent visit was unusual to put it mildly. 100 years ago in 1913, Indians working in America and Canada primarily from Punjab formed a movement which began with a group of immigrants known as the Hindustani Workers of the Pacific Coast. Under the presidentship of Sohan Singh Bhakna and guidance from Lala Hardyal, it established its headquarters in San Francisco, California. This Hindustani or Indian Association later came to be better known as the Ghadar Party. The aim of the Ghadar Party was to force the British to "Quit" India after their hold on the country for 100 years, and regain the self-respect of every Indian – Hindu, Muslim, Sikh, Christian, and Atheist alike.
Not many people may be aware of the fact that having come away from India and watching Americans enjoying  as a free nation, the Ghadrites were the first group of Indians who had dreamt the dream of freeing India some 15 years before the Indian Congress passed its resolution in 1928 to the same effect. Their dream was to set up a national democratic government on the sub-continent similar to the federal system of the United States of America.
Coming from enslaved India a century ago in 1913 and being so few in numbers as workers in America, they kept their meetings secret yet they all gathered together in these same cities in California to rally support amongst their countrymen. How the Ghadrites did what they did and became such catalysts in the wider struggle to free India is a history now!  And because of their sacrifices we are not only free in India, we are also free in  America as NRIs and proud Sikh Americans, playing full part in making this country the best place to live.
View Irony of Punjabis and Our 2012 Election (Part 1)