Irony of Punjabis and our 2012 Election (Part 1)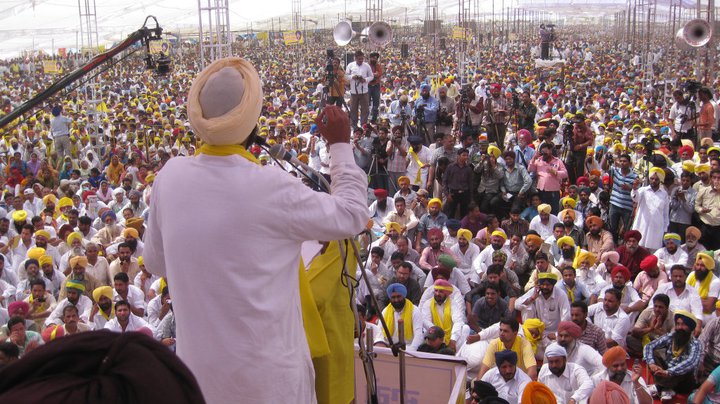 Punjab Assembly Elections are here one more time at Punjab's doorsteps. In the spirit of "freedom," there will be candidates and party propagandists from the parties in power and aspiring for power, selling their new slogans and others repackaging or coining new phrases to sell the old ones, all in the hopes of getting our votes and becoming elected in the 2012 Elections. The voter, on the other hand, is also getting smarter and shrewder if not totally fatigued and frustrated over this seasonal drama recurring every 5 years since 1952. The voter is expected to look and listen more carefully this year before casting his or her vote. As far as the NRIs in the Diaspora are concerned, since they have no vote or have no bowl of rice directly at stake one way or the other, it is big community news and the subject of gossip and discussion anywhere Punjabis congregate: at Gurdwaras, Mandirs, and Masjids all over the world, including California, where I and many other Punjabis, live.
Eying the voter at home in Punjab, there will be horse trading, arm twisting and dangling of all kinds of carrots to lure the voters in and keep the candidates to toe the line. Paid news, muscle power, threats, blackmailing, bribery, alcohol, and drugs are almost seen as acceptable and "natural" means to seduce the bride to come to the altar for all states in India. Falling for an extra fancy for it, and taking it to new heights or depths (depending on your perspective), this practice has been especially facilitated in the land of five rivers by our successive governments over the years so much so that this has slowly but surely crept into our most sacred of elections for our religious institutions such as the SGPC. People in general and that includes our political parties, have little faith in the local police. Running an honest and ethical election has become quite the challenge for the Election Commission who is contemplating import policing to conduct their business this time; this is what democracy looks like today!
View Irony of Punjabis and Our 2012 Election (Part 2)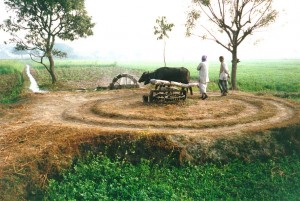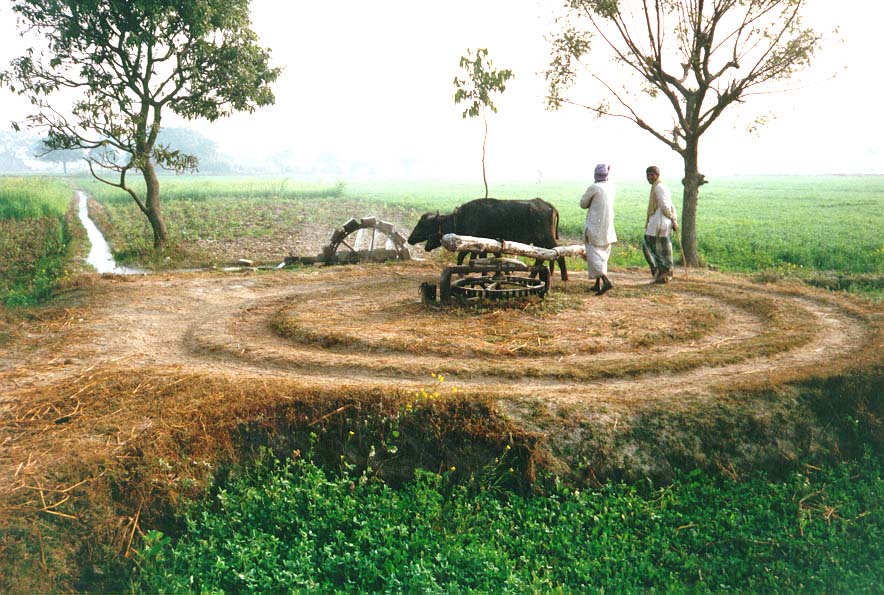 Punjabis have much to be proud of about our language, literature, traditions, food, music, and culture. But the state of our State is not one of them. Should we be proud that our Punjab ranks high in indebtedness, pervasive corruption, is on the rise in farmer suicides, feticide, environmental degradation, pollution, greed and is rapidly slipping to the bottom in development?
The most disheartening of them all is the collapse of the government education system, the law and order and unemployment resulting in growing hopelessness amongst an entire generation of the youth – our real investment in Punjab's future. The only choices available to them appear to be to drown themselves or depart; drown in the unholy and infamous sixth river of drug abuse which by the way is the only river flowing fully, or depart from Punjab to migrate elsewhere, anywhere out of Punjab for that matter.
Candidates from all political parties including those who ruled Punjab for all 65 years, who should be held responsible for what many believe is a hopeless situation, will no doubt bemoan the state of the State louder than anyone else, as if it had occurred under someone else's watch. Unashamed of admitting what and where it went wrong, or by offering solutions; they will instead highlight what ails Punjab. Louder than anyone else. They will argue for successive policies, which had been a part of the problem in the first place, and will argue once again for another chance as if only they alone have the solution to these problems.
But the burning question on everyone's minds today is who is to be believed this time round? The main questions we should be asking are not which politician can build a faster train in the name of "progress," but who will take us down the right track. Should we go faster down the road we are currently on? Or perhaps we should read the writing on the wall, admit and learn from past mistakes and change the direction we are going down? Maybe even set ourselves on the right course if we need to?
Judging by the NRI crowds in thousands coming out to listen attentively to Manpreet Singh Badal in cities across North America, including Fresno, California last week, and exponentially more so in Punjab itself, it appears as if people are ready for the change.
What makes the upcoming elections so groundbreaking this time around is the prospect and potential for a real change! As Victor Hugo once wrote, "No power on earth can stop an idea whose time has come." The idea in this case appears to be the idea of change in the mindset of people demanding fairness and justice all over the world. Punjab or India for that matter is no exception. Manpreet's speech was a breath of fresh air blowing in the right direction. I also got to hear in person when he came to speak in Fresno, California on Sunday July 31, 2011. There is a genuine excitement and hope amongst the people, which has been brought about through the ideas presented in his speeches.
Speeches alone however, are not going to cut it this time. Realizing this looming impasse facing his people in Punjab, Manpreet's preemptive response during his speech in Fresno, California, addressed this very issue up front. Quoting from Illama Iqbal's poem, he said in Punjabi, (which I have roughly translated): "Punjabio, you have been robbed and you don't even know it!"
"I understand your difficulty," he added. "One cannot look into another's heart without tearing it apart. But looking at one's record, past history sheet and sharing his vision, you have to put your trust in someone. I don't need your money but I beg for your understanding in sharing my vision."
Look at my record and trust me he assured the audience several times, followed by a symbolic beating of his chest, adding that he will never let them down.
httpv://www.youtube.com/watch?v=S-qjYMFehls
During our radio-talk discussion last week on KBIF 900AM "Punjab News and Views," my co-host Gurminder Singh Sangha, described the scene at  Police Officers Park in Fresno, California where thousands had gathered to hear Manpreet Badal speak. Gurminder used the words "pin drop silence" to describe the atmosphere and mood of the audience, including not only Manpreet Badal's speech, but Bhagwant Mann and other PPP members, who spoke before him. And after that pin-drop silence, there was a huge round of applause after Manpreet Singh Badal finished his speech.
View Irony of Punjabis and Our 2012 Election (Part 2)