First Lady of a Different Kind in a Different Land: Preet Didbal the First Lady Sikh Mayor, in the U.S. is Living Her American Dream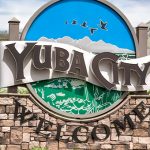 In a city domain, the First Lady is an honor which is customarily bestowed upon the wife of the elected City Mayor. Preet Didbal on the other hand made history by becoming not just a First Lady of Yuba City but the First Sikh Lady Mayor in her own right in the United States of America.
Yuba City means a lot to our Sikh American community. Historically speaking, it welcomed however reluctantly our Pioneers from Punjab, when they came looking for work 100 years ago. With the passage of time slowly but surely, the next generations are winning the hearts of fellow Americans by working side by side for the common good and becoming one of them. Yuba City is now the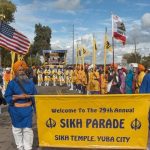 home for the largest Sikh Parade coinciding with the Gurpurv of the founder of the Sikh faith, Guru Nanak.
There is still a long way to go but Yuba City made history by being magnanimous and electing its First Sikh Woman Mayor of Yuba City first ever in the nation. Tuesday evening, it was the swearing in ceremony at the Yuba City Civic Center.
On behalf of the Sikh Council of Central California, I along with Charanjit Singh Batth, we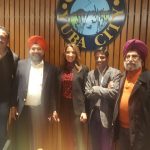 affectionately call the "Raisin King" travelled 300 miles from the central valley Fresno to attend the swearing in ceremony. We are so glad we did. It was a very exciting moment to watch the switching of chairs and passing on of batons between the incumbent and the new mayors, a white male and a Sikh woman respectively and witnessing history in the making.
There are other Sikh American mayors across the country. Ravinder Singh (Ravi) Bhalla for instance was elected last month as mayor in Hoboken, New Jersey. But Yuba City made history of a different kind, which is important on 3 important counts:
First : Preet Didbal is not only the first woman Mayor of Yuba City but a first Punjabi Sikh American woman elected in the nation. This shatters many barriers and opens door for many others like her especially in minority communities such as the Sikh Americans, who are minority within minorities.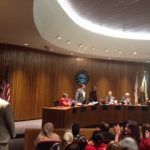 Secondly: It will go some way to dispel some of the misgivings about the Sikh Americans. Sikhs have been misidentified with Islamist terrorist group, which they are not. They have been subjected to bullying and hate crimes after the 9/11 Islamist terror attacks, which are on the rise since the last elections in America.
Thirdly: Her election is very much in keeping with the need of the hour worldwide in general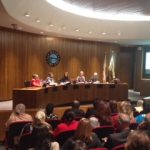 and the United States of America in particular. As the former American president said, "It's time to put women in charge. Men Seem To Be Having Some Problems These Days". Although Obama didn't name names, he was clearly referring to the still growing number of men in media, politics and entertainment who've recently been accused of misconduct, including harassment and assault especially on women. "Not to generalize but women seem to have a better capacity than men do, partly because of their socialization," Obama added. According to Congressman John Garamandi, "When women succeed America succeeds."
With her dedication, character and commitment demonstrated for over 20 years serving her community in her home town, Preet Didbal is well poised to lead the way forward.
About Yuba City:
With a population of about 65,000, Yuba City is a city in Northern California United States. It is located near the Feather River at the base of the Sutter Buttes, known as the smallest mountain range in the world. Just 40 miles north of Sacramento Capitol, Yuba City is the agricultural, economic, and social hub of the Yuba-Sutter Region, providing a unique blend of urban amenities and small-town environment.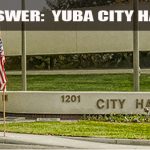 Who is Preet Didbal?
Preet Didbal is a Sikh American woman smashing through cultural and gender barriers. Born and brought up in Yuba City, California, she was sworn in as mayor of her hometown Tuesday last evening, making her the nation's first Sikh American woman to serve as mayor. Didbal, whose family emmigrated from India in 1968, her success is a perfect embodiment of the American Dream her parents sought. To succeed however is always easier said than done. It needs a lot of commitment, hard work and discipline. There is no doubt her achievements will empower and inspire other young women to further break through the barriers of gender.
On behalf of the central valley community, while we thank the citizens of Yuba City for making the informed decision, we wish Preet Didbal and the entire Yuba City team the very best in the future! .