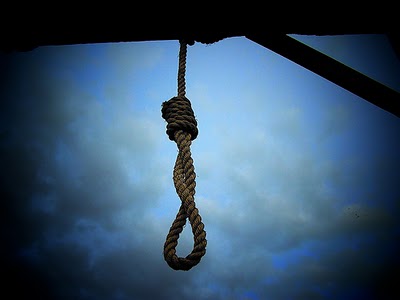 Is Punjabi a dying Language in all Punjabs and disappearing from the face of the earth? I use plural because Punjab is not one entity anymore and should be viewed as split in five parts with fragments in Delhi, Haryana, Himachal, East and West Punjab. Adding the Diaspora as one entity, it becomes six. Disappearing or not: That is the question looming large in the minds of some of the intellectuals who know better!
Some say that the situation is hopeless outside of East Punjab, but Pakistani Punjab is waking up and fighting back a belated fight to save the mother tongue. Interestingly, some of our Pakistani brothers look up to us in the East Punjab with envy and think Punjabi is thriving in the East. While the grass may not be that green here either, what exactly is going on one needs to ask!
When the UNESCO report was brought to light a few years ago by a Punjabi newspaper that the Punjabi language will disappear in the next 50 years or so, it sparked frenzy amongst many Punjabis all over the world, including eminent author and journalist, and ardent son of Punjab, Kuldip Nayyar. He shamed higher authorities and intellectuals in both East and West Punjab into promising to do something about the threat that the Punjabi language may become extinct in 50 years if no changes were made to current policies. Emergency meetings took place, announcements made, numerous resolutions were passed in Punjab, along with serious concerns shown by some organizations in the Diaspora.
As many contradict, I am not here to enter into a debate on whether the UNESCO report is real or not real. Assuming the report is real and Punjabi language was predicted to vanish in the next 50 years, the important questions that need to be asked are: did anything tangible happen to stem the tide in Punjab or in the Diaspora? Did it change the mindset of those concerned or not concerned?
And the answer is a resounding "No."
On the other hand assuming this report is not true, this is still no time to rejoice. Languages do not die out because of reports. They vanish because of many factors such as:
If any languages like Punjabi, are not taught in schools as a proper subject or as a medium of instruction. If educated people think it is a language of the uneducated and not civilized to talk to their children in this language. When it is considered 'crude' and impolite to talk in Punjabi to your boss or colleagues, especially in the newer breed of fast spreading corporate culture and it is not used in any official correspondence. When it does not help to earn your livlihood in anyway;  you don't need a language historian to tell you that Punjabi Language is not going to survive under these conditions. There are similar dangers in similar situations in other countries, such as the movement in the Chinese province of Guangzhou to save 'Cantonese' from the growing Mandarin influence. And our language is slowly fading before our very eyes.
Some people blame Bollywood, others blame politicians and state policies, and a host of many other things. These are all partly true. But the overlooked factor is us. Where do we fit into this? Shouldn't the youth "want to" learn their mother tongue? Is it the sole responsibility of the Punjabi school? Or is the burden placed onto our shoulders: the older generation? An interesting article on TheLangarHall.com that resulted in an even more interesting conversation through the comments, posed these very concerns. The youth posed the question of whether it is the individual's responsibility to want to learn Punjabi through university/online classes, or the parents' responsibility.
This is a complicated question, and one we Punjabis, especially those in the Diaspora, have been trying to answer for many years. In fact, our forefathers a century ago were also faced with this question. But being the first generation of immigrants they had bigger problems of bare survival. Not only that they did not have resources, ask Gadrites our pioneers, majority Punjabis, why they became Gadrites the way they did. They were not free to look for labor jobs, eat at restaurants ; their hard earned pay packet were snatched by whites before they even reached labor camps and India being ruled by the British were taunted as Indian coolies or slaves. They were even not allowed to bring their wives from home, leave aside Punjabi schools or any courses or resources to help them. Consequently they married Mexican wives and being Punjabi fathers', the  mindset was that teaching the mother tongue was the job of the mother alone and that there was nothing much they can do about it. Hard truth, stark reality! So obviously they could not pass along Punjabi as the mother tongue, they nonetheless tried to provide the children with their Punjabi roots in their own way.
The Mexican mothers on their part did what they could as mothers and wives of Punjabi husbands. They made Punjabi food at home, went to the Gurdwara, and the children often had eclectic names like Jesusita Kaur, or Armando Singh. And that was about it. The Punjabi fathers could not pass on their language or their religion down, and the result is an entire generation who have no real connection with their Punjabi roots.
I live in California and through various organizations here, we have made some monumental strides in promoting Punjabi language, but nothing substantial appears to have changed so far as our mindset is concerned. For example due to the hard effort of some individuals and groups, our Punjabi American community is making a headway in convincing the educational authorities and relevant legislators in California to author necessary Initiatives and Bills on the Legislative floors to this effect.
History of Punjab and Punjabis who immigrated to North America especially California more than a century ago, is being included in the History and Social Sciences Framework and Curriculum in California Public school system for the first time. This has made it possible to create a Punjabi Language course in any high school in California, making it on par with Spanish, French, or German, and the only requirement is that 15 students or more need to show an interest in learning it. Apart from Yuba city, Kerman, and the Modesto City School District, no other school district in California could interest enough parents or students to produce the required number of school children to participate.
Privately there are some efforts through Punjabi schools by individuals and Gurdwara Management committees to teach Punnjabi but that does not go beyond the basics and limited only to a limited families who already are conscious about it. A few courses offered at the University level stay devoid of students because of lack of back up and fresh suply at the high school level.
Last week I was invited to participate in a Punjabi Kavi Darbar (Punjabi Poets' Meet) organized by one of our more progressive organizations here in Fresno and there are quite a few of them in the Central Valley of California. Coinciding with the March 23, Martyrdom Day of Shaheed-E-Azam Bhagat Singh, the occasion was appropriately dedicated to 'Maan Boli Punjabi Chetna Divas' (Mother tongue Punjabi Conscience Day) except there were no mothers. It was all male  'Maan Boli Punjabi Chetna Divas'.
With plenty to eat and drink. There were some impressive speeches and thought provoking Punjabi Poems by good speakers and Punjabi Poets enthusiastically applauded by the jam-packed audience gathered in a modest hall. But the demographic is usually the same. Most of the members are of my generation, with occasional members of the younger generation, but they are almost always originally from Punjab and already have a firm grasp on Punjabi language. So, as they say, we are "preaching to the choir."
So, whether the UNESCO report declaring Punjabi to become extinct in 50 years is true or not true, is irrelevant. State policies on the one hand, within Punjab must be changed and pressure should certainly continue on this front by creating an environment of encouragement in public schools and encouraging more artistic venues to promote Punjabi language through popular mediums. Additionally here are some quick and more innovative examples:
1) Vishavjit Singh, of SikhToons.com uses the comic book form to tell Sikh stories, and issues related to Sikhs. I have not seen any in Punjabi yet, but I hope this will be encouraged in due time. It is a great medium to reach the youth.
2) The Punjabi film industry has tremendous potential to cover a range of issues that are either absent or misrepresented in Hollywood or Bollywood.
3) Encouraging the youth to participate in Punjabi poetry in many forms, including Spoken Word poetry, Music, Rap and hip hop, to provide a more socially aware message than the cheap lyrics found in most of the Punjabi music today.
If 'charity begins at home' this is also true of a revolution or a big change. As the rapper Tanmit Singh of the group G.N.E. writes in his rap below,"the revolution starts with me."
I leave you with this video in English, called "Soulja's Story." Also read this article about other rappers who rap about Sikh and Punjabi issues. With more encouragement, maybe there will be enough minds who talk about serious issues in Punjabi songs, rather than what is being sold to the youth as "Punjabi music" today.